Three local high school students were recognized at a Valley Career & Technical Center signing ceremony in February 2019. The event officially enrolled them as VA Dept. of Labor & Industry Registered Youth Apprentices at Rexnord Industries and Vailes Brothers, Inc. Here's the media coverage of the event!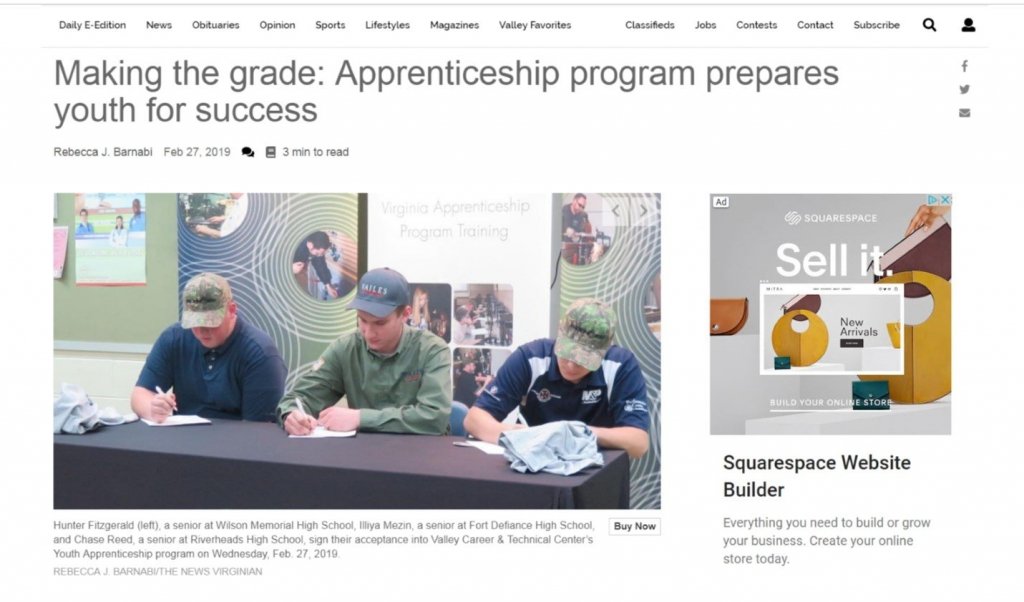 FISHERSVILLE — Hunter Fitzgerald, a senior at Wilson Memorial High School, Illiya Mezin, a senior at Fort Defiance High School, and Chase Reed, a senior at Riverheads High School, signed the dotted line Wednesday afternoon that put them on the path to careers in a trade.
The Valley Career & Technical Center students created a first for the technical school.
"This is a big day for us," said Scott Gochenour, Director of Adult Education/Apprenticeship at Valley Career & Technical Center. "I can't tell you how excited I have been for this because this is our first Youth Apprenticeship signing."
READ MORE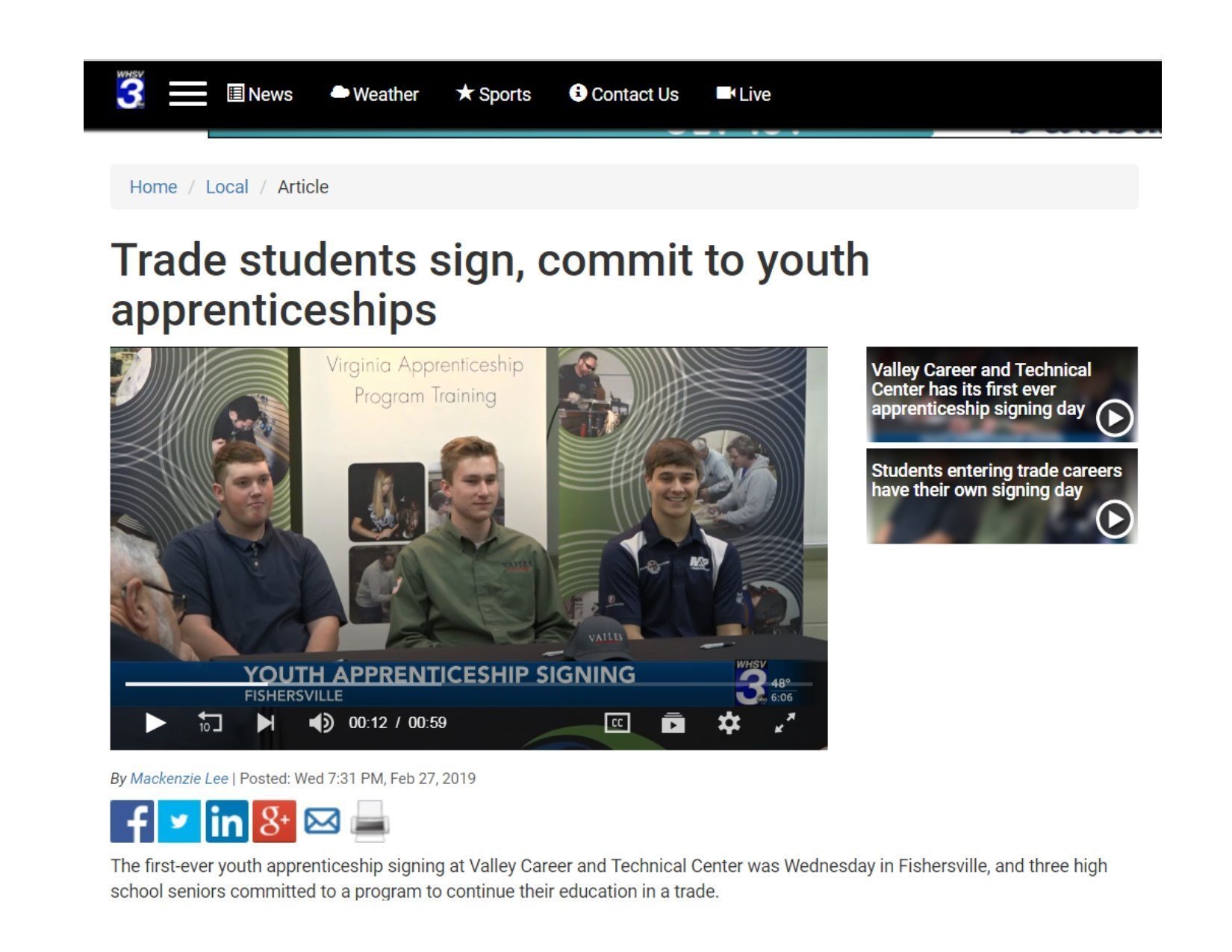 Iliya Mezim, studying HVAC, and Hunter Fitzgerald and Chase Reed, studying precision machinery, were selected by their instructors for the program. They each already have a job in the field they study, and their employers are paying for their continued education.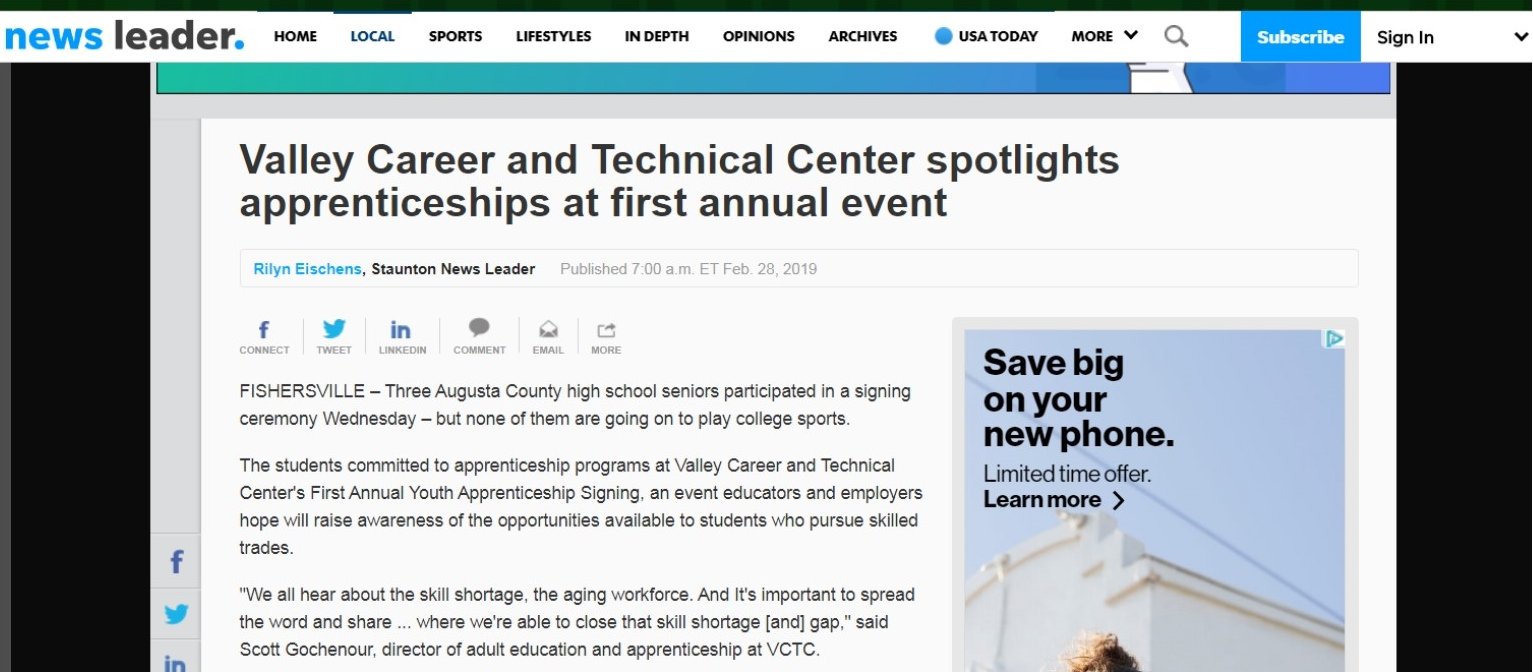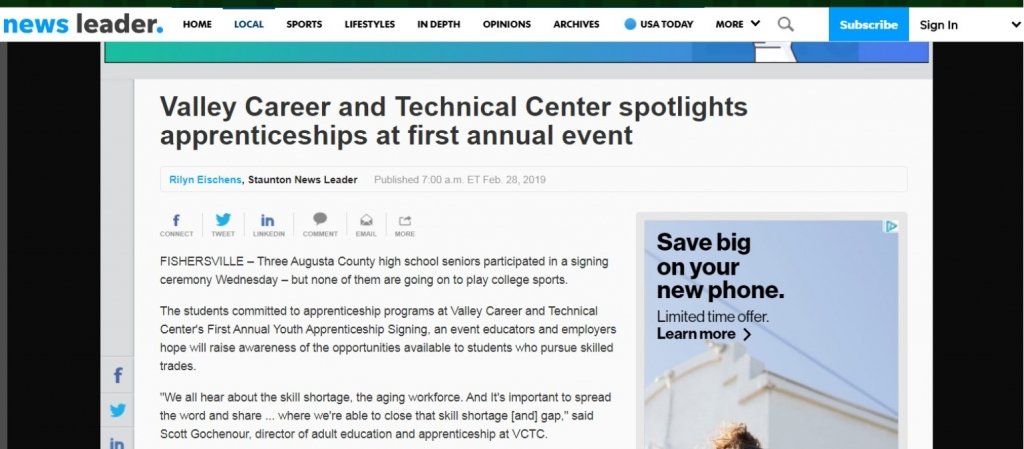 FISHERSVILLE – Three Augusta County high school seniors participated in a signing ceremony Wednesday – but none of them are going on to play college sports.
The students committed to apprenticeship programs at Valley Career and Technical Center's First Annual Youth Apprenticeship Signing, an event educators and employers hope will raise awareness of the opportunities available to students who pursue skilled trades.