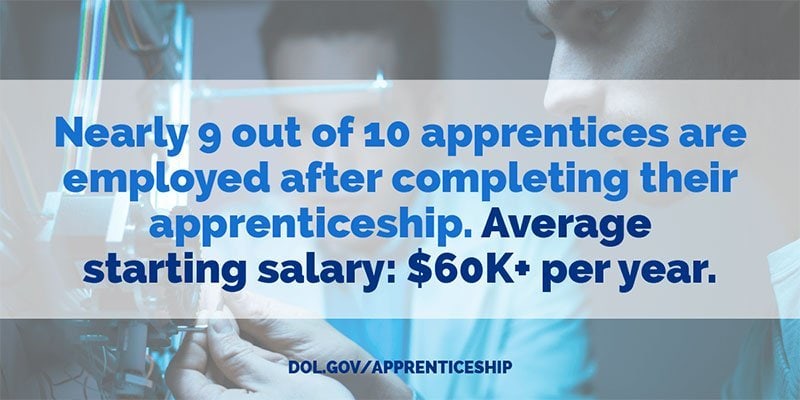 REGISTERED APPRENTICESHIP PROGRAM
Registered Apprenticeship is a time-tested educational method that combines on-the-job training and one-on-one mentoring with theoretical instruction to teach the whys and hows of job performance. Modern apprenticeship programs offer flexibility and innovative approaches for businesses to recruit, train, and cultivate high-performing candidates while also providing better opportunities, improved job satisfaction, and long-term success for career seekers. Recent innovations in the apprenticeship model include the ability to earn college credit and conduct competency assessments.  Businesses who incorporate apprenticeship into their recruitment and training efforts report increased employee engagement, reduced turnover, and returns on their investment as much as 40% and 50%*.
* Source:  The Benefits and Costs of Apprenticeship: A Business Perspective, November 2016, US Department of Commerce
HOW DOES REGISTERED APPRENTICESHIP WORK IN VIRGINIA?
The Virginia Department of Labor and Industry, Division of Registered Apprenticeship (VDOLI) is the state apprenticeship agency solely responsible for registering apprentices according to national standards.  The Shenandoah Valley Workforce Development Board (SVWDB) partners with VDOLI and numerous regional training providers to facilitate an efficient registration process, customize apprenticeship training that complements a company's specific training and development strategy, and source financial incentives where applicable.
WHAT FUNDING IS AVAILABLE IN THE SHENANDOAH VALLEY?
Pre-Apprenticeship Program
V2V also supports targeted pre-apprenticeship training for job candidates at community colleges and technical centers.  When one of these pre-apprenticeship candidates completes training and is hired by a company, the training can be credited toward the company's apprenticeship program requirements, thereby significantly reducing the time and cost of apprenticeship program completion.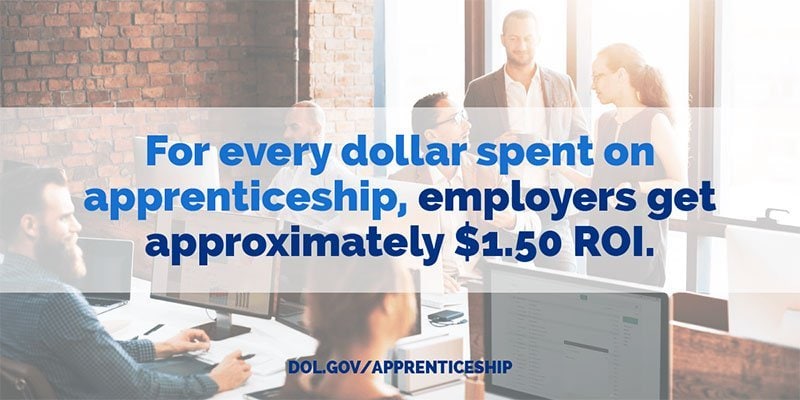 Registered Apprentices in Advanced Manufacturing
The SVWDB was awarded a $4 million grant in October 2015 as part of the US Department of Labor American Apprenticeship Initiative designed to address the nation's critical skill shortage through expansion of registered apprenticeship programs. The Valley 2 Virginia (V2V) Registered Apprenticeship Initiative (V2V) grant can reimburse companies up to 50% of their cost for apprenticeship instruction in advanced manufacturing occupations (priority: females, minorities, disabled, transitioning military, Veterans).
WHAT FUNDING IS AVAILABLE IN THE SHENANDOAH VALLEY?
How to Begin?
To create an apprenticeship program or add an occupation to your existing program, SVWDB and partners can provide technical support for program design, instruction alternatives, and enrollment processing. Contact a VDOLI office near you or contact SVWDB.
What is the Enrollment Process?
Once the company's apprenticeship program is developed and instruction approved, a concurrent registration and grant enrollment process occurs typically on the company site with a VDOLI and a SVWDB representatives present.
NOTICE TO REGISTERED APPRENTICESHIP SPONSORS
REGISTERED APPRENTICESHIP ELIGIBLE TRAINING PROVIDER OPPORTUNITY
DATE:  August 24, 2017
The Virginia Department of Labor and Industry (DOLI) invites eligible Registered Apprenticeship Sponsors to be included on Virginia's Eligible Training Provider List (ETPL).  The ETPL offers eligible Registered Apprenticeship sponsors an opportunity to have their apprenticeship instruction made available as an approved training program and to receive funding that would support the classroom instruction for registered apprentices.  There is no cost associated with being included on the ETPL and it provides employers another way to connect with potential apprentices.  The Virginia Department of Labor and Industry wrote a letter of invitation to participate.
The Virginia Department of Labor and Industry Registered Apprenticeship program currently meets the needs of approximately 2,000 Virginia sponsors (employers) who use custom-designed programs to train their workforce in a variety of occupations, ranging from high tech to highly skilled trades.
APPRENTICESHIP FAQ & OJT FAQ
Opportunities in apprenticeship and on-the-job training are growing in the Shenandoah Valley, and career seekers and businesses alike can benefit from new funding aimed to help fill in-demand positions. Below we have some Frequently Asked Questions and resources on the benefits/costs of apprenticeship or OJT programs, information on what regional programs are available, as well as testimonials from regional businesses that have used them.
Here's a 2016 study by Case Western University that walks you through the numbers.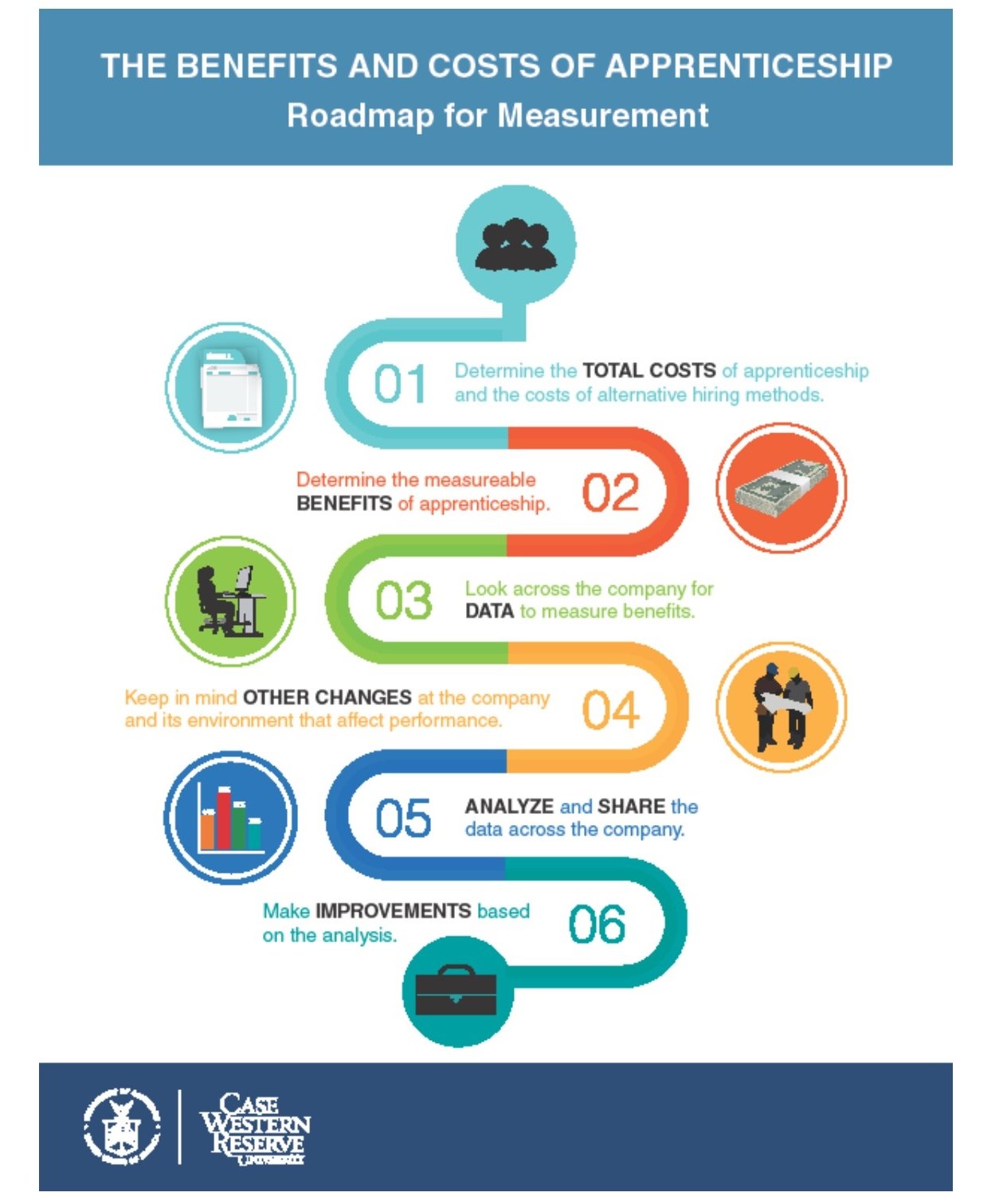 A discussion with regional organizers and trainers.
CONTACT OUR TEAM
To pursue and apprenticeship opportunity, contact:
Workforce Officer & Project Director
P: (540) 442-7134 ex. 105
Business Development Manager
P: (540) 442-7134 Ext. 117